The Secret Garden
"And the secret garden bloomed and bloomed and every morning revealed new miracles." – Frances Hodgson Burnett, The Secret Garden
Enter an elegant and magical slumber party with our beautiful theme, The Secret Garden. Duck egg blue and white feature petite petal fairy tent covers. Pastel pink and pale blue tents with polka dot and floral hemmed overlays are also incorporated into the set up. This is an extremely pretty theme and is finished with beautiful complementing fabric bunting between the tents.
This slumber party hire package is perfect for the young and the young at heart.
Please note that the photos shown here are currently being updated.  SleepoversRus Hobart will provide different linens to those pictured.  The linens provided will be premium Adairs Kids pale pink and white spot 'Darcy' quilt covers.  Traditional flag bunting will also be used for the set up, rather than the pictured fabric strip bunting.
Photographs are indicative only and some elements may be different from those shown. Inclusions and decorative elements differ between a Base Camp and a Luxe Camp. Refer to the image below to compare the packages.
Package Inclusions
(Base Camps vs Luxe Camp)
Click here to enlarge package inclusions
Package Pricing
Click here to enlarge package pricing
Catering Options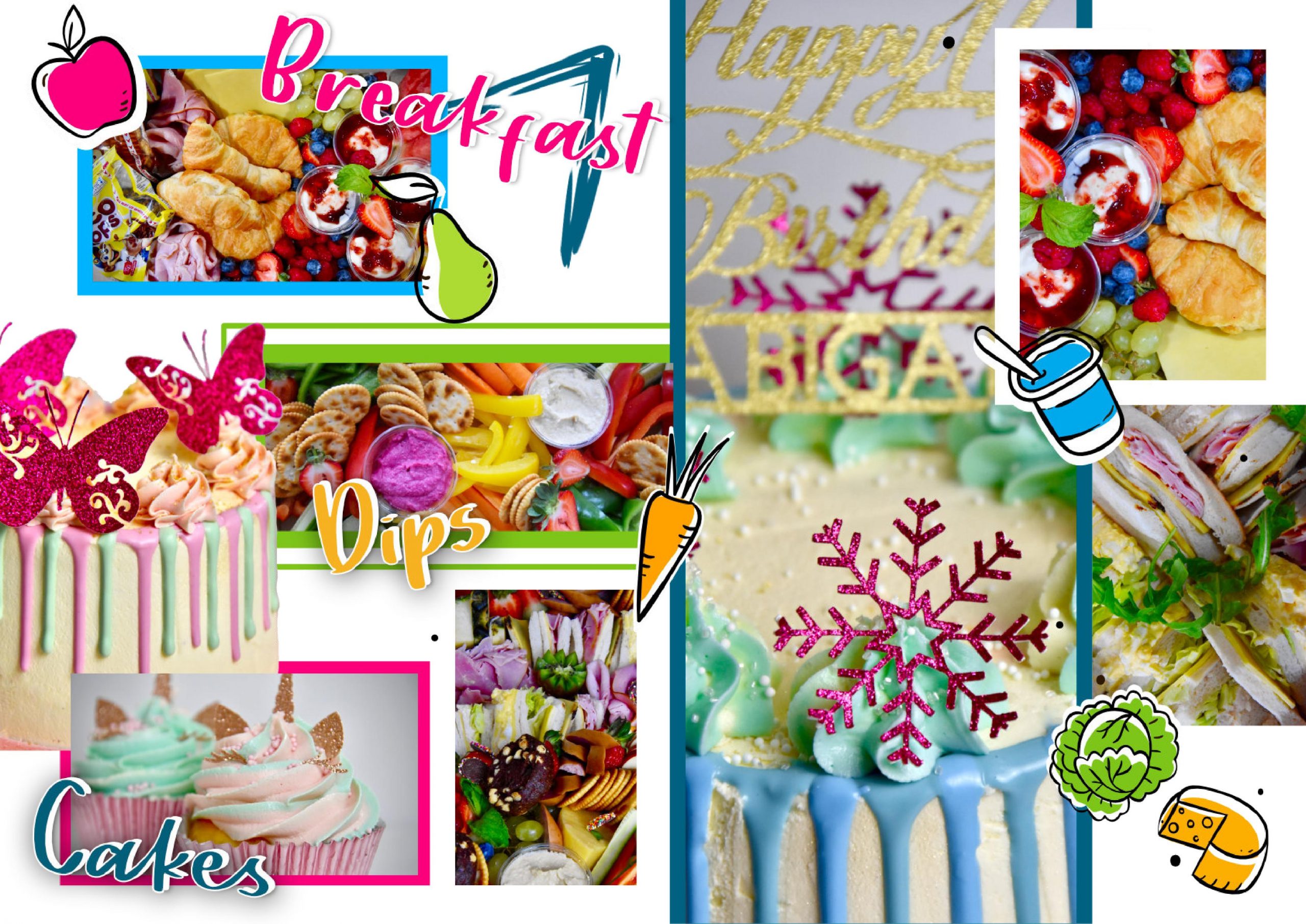 Click here to enlarge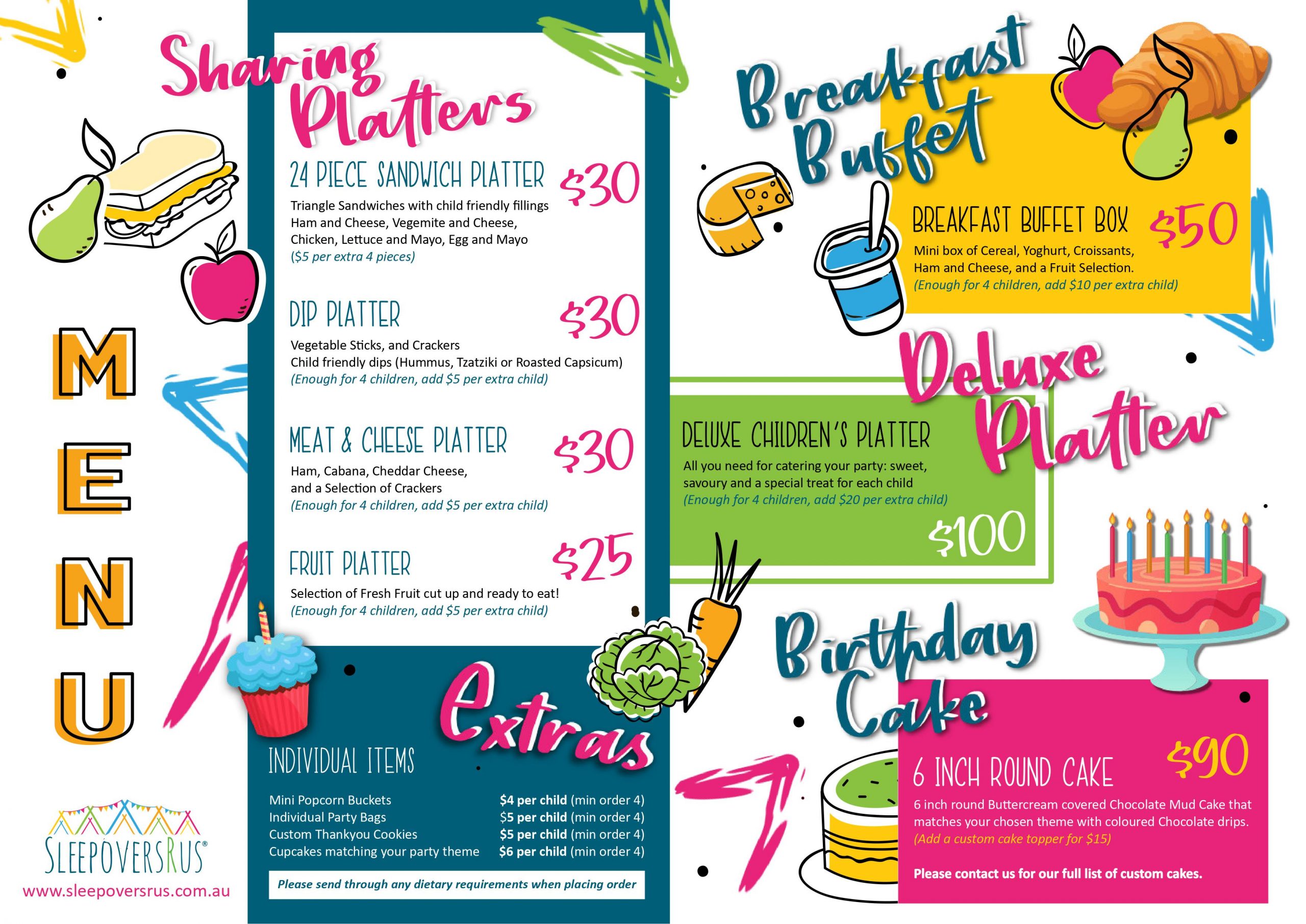 Click here to enlarge catering options and pricing