Slumber parties are hugely popular with girls just now, and so much fun. But how to set up your room? And what should you feed the guests? Here are 20 Ideas For A Girls' Slumber Party decoration that will have your slumberland looking snazzy in a flash, along with fabulous (and fabulously easy) party food ideas.
20 Ideas For A Girls' Slumber Party (Decoration Ideas)
Fairy lights
Turn your sleeping area into a starry wonderland with strings of fairy lights, with the added bonus that they'll ensure no one is afraid of the dark. These look gorgeous strung between individual teepees, or around their entrance. Alternatively, string lights along with door frames or walls.
Individual trays
Free-standing trays are the perfect place to lay out individual activities or party favours, such as colouring pages, manicure supplies or sleeping masks. They also double as a handy snack tray for movie watching and midnight feasts.
Our slumber party packages all come with fairy lights and breakfast trays.
Signage
Themed signage really adds to the party atmosphere. Place a 'welcome to the party' sign inside the entryway and use matching signs for food stations and to point the way to the bathroom. If you're handy on the computer, you can make your own, but there are also plenty of downloadable designs available to purchase on Etsy, and these can often be personalised with your child's names.
Name plates
Hang the children's names on their tent, tray or chair. You can make a name plate out of small chalkboards, wooden sign shapes from craft shops, coloured cardboard, or even use a decorative paper plate.
Bunting, tassels, garlands, oh my!
Up the ante with strands of beautiful bunting, paper tassels or plastic vines and flowers. As with the fairy lights, these look wonderful strung between tents or around doorways, and the added bonus is you can put them away and use them again next year.
Slumber Party Food Ideas
DIY dinner bar
Keep the catering super-simple by getting the girls to help themselves. Some ideas include a taco making station, burger bar and DIY pizzas. Lay out all the ingredients, plates and serving utensils, then let the girls create their own culinary masterpiece, while you oversee any cooking.
Ice cream station
Follow your DIY dinner with make-your-own sundaes. Toppings can include choc dots and smarties, sprinkles, popcorn, desiccated coconut, syrups and chopped fruit. These can be laid out in advance but keep the ice cream in the freezer until it's time for dessert.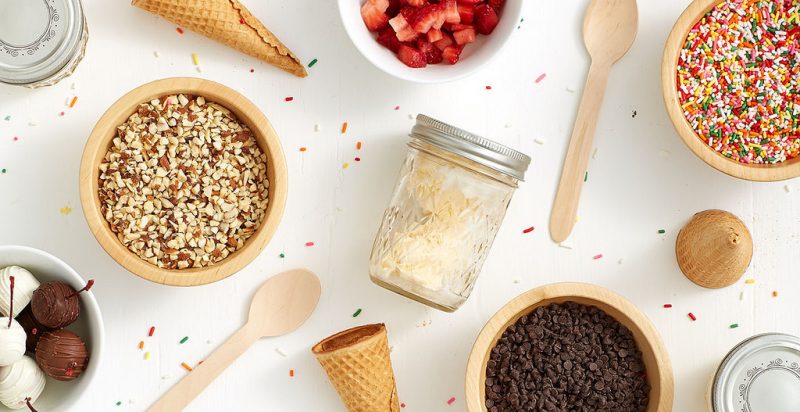 Image credit: Shari's Berries – https://www.berries.com/
Hot chocolate station
Nothing is cosier that a delicious hot chocolate! Lay out a choice of mugs and toppings, and let the girls create their own delicious drink. Yummy treats can include an array of flavoured chocolates, mini marshmallows, chocolate powder, chocolate flakes, crushed Peppermint Crisps or candy canes, cinnamon or nutmeg and some wafer straws or candy canes to use as dipping sticks.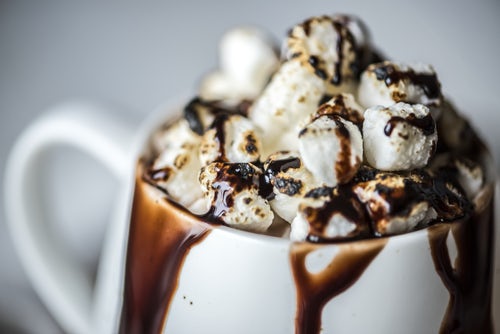 Breakfast bar
Set up a breakfast bar before you go to bed, and the girls won't wake you when they're hungry in the morning! Lay out cutlery and crockery, boxes of cereal, a loaf of bread and spreads, and ensure there's milk and juice in the fridge. You can even have a 'do not open till morning' box with treats…though there's no guarantee it'll make it through the night.
Find more food bar ideas on our blog 8 Food Bar Ideas For Your Next Sleepover