Are your kids itching to explore or visit Melbourne over the weekend? Have you come here while looking for some happening things for the kids to have a worthwhile time in Melbourne? If yes, then you have landed the perfect place, as we have brought you the ultimate rundown of activities for the kids. Melbourne is a very lively city, popular for its friendly temperament as well as the chance for you to experience all the seasons in a single day. Plus, you will always have a multitude of exciting things to do here, especially with the kids.
You will be faced with endless opportunities and activities to do in Melbourne with kids. From visiting the museums to surfing to having the best picnic in parks, from watching their favorite movie in the cinema to going for a cruise, the options are infinite.
We have shortlisted a few of the top attractions for the kids to have a fun day out and then come back home to their perfect themed sleepover.
Luna Park
One of the best attractions in Melbourne to visit with the kids is Luna Park. It completed its century in 2012 and has been the favorite spot for families ever since. You don't even have to spend on the ticket to experience the ultimate atmosphere of the old world carnival. The Scenic Railway roller coaster is among the highlights of the park, which takes you around the park in a rather adventurous mode. It is also among the oldest roller coasters in the world, which is still operating. You are bound to find the perfect ride for all age groups in this park. Plus, the parents are often allowed to ride with the kids free of cost.
Visit https://lunapark.com.au/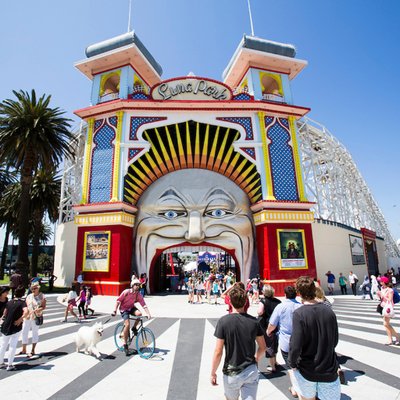 URBN Surf
Next on our list is URBNSURF, the newly opened heaven for the surfers and wanna be surfers. Although new, URBNSURF has already become a favorite surf spot for surfers. If you want to learn to surf or body surf this is the place to go. The kids are bound to love it here. This is a great activity for the Dads too. Take the kids, pop them in a lesson and then go for a surf yourself at the same time! Heaven! From delicious food to exciting activities as well as the lagoonside fun, you will never fall short of activities for the kids here. You can even host your events and parties at this exciting place. From hiring the cabanas, one or both Lagoon sides, to hiring the entire park (well, that's a pretty big event so not something you'd do for a 10 year old birthday!), you can host and cater as big a party as you want. You will find the right activity for all age groups as well.
Visit https://urbnsurf.com/
Hoyts and Outdoor Cinemas
Hoyts has started its exclusive new program for the kids named Hoyts Jnr. You can plan a movie for the kids and their friends here. Besides, Hoyts also features the latest animated and kids movies, so you can take your child out for a movie day anytime you like.
You will also find many outdoor cinemas popping up in Melbourne during the Summer months. Some of the famous choices include Rooftop Cinema, Openair Cinemas, Moonlight Cinemas, etc. So, you can plan an outdoor cinema movie for the kids to experience something different and then return home to a themed slumber party – how exciting!
Visit Moonlight Cinema – https://www.moonlight.com.au/melbourne/program/
Visit Rooftop Cinema – https://rooftopcinema.com.au/
Artvo
Next on our list is the ArtVo, another amazing and unique experience for the kid. ArtVo is an interactive art gallery where the kids are encouraged to interact with the 3D art and experience something different. From sculptural elements to painted walls and floors for the illusion to photographing yourself, the kids will have plenty of activities to do around here and never get bored. There are plenty of gallery zones like Jungle Safari, Australiana, and Dimensional Dreams, etc., that provide you instructions to take the perfect photographs. Kids are bound to enjoy this place while their imagination gets a serious boost with all the 3D interactions they make.
Visit https://www.artvo.com.au/
iFly
If you are wanting an adrenalin rush, why not try skydiving ……………. not jumping out of a plane though, this is indoor skydiving at its best!
iFLY Indoor Skydiving Melbourne is situated at Essendon Fields just 16km north of the Melbourne CBD, you can soar like a bird in the first 14ft diameter iFLY wind tunnel to be built in Melbourne.  iFLY is perfect for everyone, ages 3 to 103!
With wheelchair access and highly trained instructors, iFly welcomes flyers of all abilities.
Relax in their viewing area whilst watching some awe inspiring flyers taking to the air in front of you.
And just like our slumber parties, the weather won't impact your booked session. The weather's always perfect at iFLY.  No need to worry about a backup party idea, iFLY lets you soar in all kinds of weather.
For more information, check out https://www.iflyworld.com.au/locations/melbourne
Yarra River Cruise
Cruising the Yarra River is among the favorite family activities while in Melbourne. The kids will love the breathtaking views of the Melbourne CBD. You will also get to hear the commentary about all the city sights, so you know what exactly you're looking at. There are plenty of cruise types available. From daylight cruises to night cruises to dinner time cruises. You can choose one according to your plans, book it and away you go having an exceptional experience with the kids.
Visit https://yarrarivercruises.com.au/
SEA LIFE Melbourne
Kids love to get close to the sea creatures, and we have just the right spot for you to go for such an experience. The Sea Life Melbourne, located on the Yarra River Banks, has around 10,000 marine animals housed in four levels. From penguins to sharks to rays and crocodiles, kids will get to see all of them right in front of their eyes. It can be a very informative trip for them to learn about the marine animals as well.
Whilst you're there, you can also check out the 4-D Cinema experience. This experience is included in the cost of the admission ticket and is fully wheel chair accessible.
At the time of publishing this blog, SEA LIFE Melbourne is currently showing: ICE AGE: No Time For Nuts.
Join Scrat, Ice Age's resident nut-crazed sabre-toothed squirrel, as he time travels in his zaniest adventure to date, Ice Age: No Time For Nuts 4-D. Scrat battles a wonky time-machine that has zapped his beloved nut, and with buddies Manny, Diego and especially Sid along for the ride the laughs are right on time in this custom 4-D special effects extravaganza!
Visit https://www.visitsealife.com/melbourne
Melbourne Zoo
Zoos are one of the favorite spots for the kids to visit and interact with the animals and learn about them as well. Melbourne Zoo has some fun activities for the kids to enjoy to their max. With over 300 species of animals, Melbourne zoo is a busy place for the kids to be. It also has an incredible butterfly house for the kids to run after the butterflies and have fun. Gorillas and Keeper Kids are some more highlights of the zoo.
Did you know that children under the age of 16 years of age receive free admission to Healesville Sanctuary, Melbourne Zoo and Werribee Open Range Zoo on weekends, Victorian public holiday and during Victorian Government school holidays? How cool is that! Please note, children under 16 must be accompanied/supervised by an adult. If they are not accompanied by an adult, they will be refused entry.
Visit https://www.zoo.org.au/melbourne/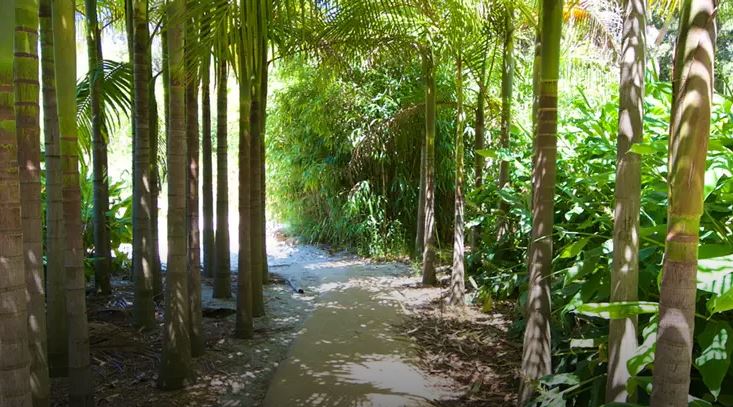 Holey Moley (also located in Brisbane and Surfers Paradise on the Gold Coast)
Holey Moley is Australia's craziest and most unique mini golf venue, Par none.
Forget the usual windmills and castles, putt your stuff through shark infested waters and pop culture references like The Simpsons couch and into the Nine Iron Throne itself. Each hole will keep you wanting more.
They have space for the whole crew, young, old, big, small – no worries. Everyone can putt their stuff around the course at Holey Moley.
Holey Moley is a mini golf course and bar that turns traditional putt putt into a multi-sensory labyrinth of unique holes inspired by everything from your everyday to the fun of your childhood faves.
It's nice, it's nostalgic, it's '80s, it's '90s. It's the craziest round of mini golf you'll ever play.
And with drinks, cocktails (for the parents) and tunes on offer at the full service bar, The Caddyshack will take care of all your off-the-green needs.
It's Australia's best mini golf course. Par none.  Holey Moley mini golf is a putt above the rest.
Visit https://www.holeymoley.com.au/mini-golf
Themed Sleepover / Slumber Party
You can tire the kids the whole day with their favorite activity from the above list and then come back home to a surprise themed sleepover party. You can choose the right theme for your kid's age group from SleepoversRus' amazing options. Order some pizza and play their favorite movie to make it as relaxing for them as possible. Check out the latest movies release blog to find out what's just been released and what is about to be released. They will love to snuggle together and watch the movie while they forget how tired they got during the day.
You can also get their breakfast menu planned in advance with our help to make their whole weekend memorable and perfect. Go ahead and explore our website for more fun ideas on sleepovers. You will be surprised to find out how easy planning and arranging sleepovers has become with our handy sleepover kits, favor ideas, and full-fledged themed party supplies.
Some of our themed sleepovers that would tie in perfectly to any of the activities mentioned above would be:
Check out all of our packages on our website.  Simply click on a location closest to your area to see all of the available slumber party / teepee hire packages.