Now that you've got the decorations and food sorted, it's time to think about your slumber party activities…and how to calm down the girls at the end of them! Here are some great Ideas For Girls Slumber party that will make the evening super fun, then send the girls off to sleep at the end of it.
Ideas For Girls Slumber party
Balloon timeline
Create an activity timeline for your party by writing each activity on a small piece of paper, placing it inside a balloon, and writing the time on each balloon. At the allotted time, the kids pop the balloon to find out what they'll be doing next. Make your timeline look extra special by threading the balloons on a string to form a garland and hanging it across the room. For balloon timeline ideas, take a look at our Inspiration page.
Spotlight treasure hunt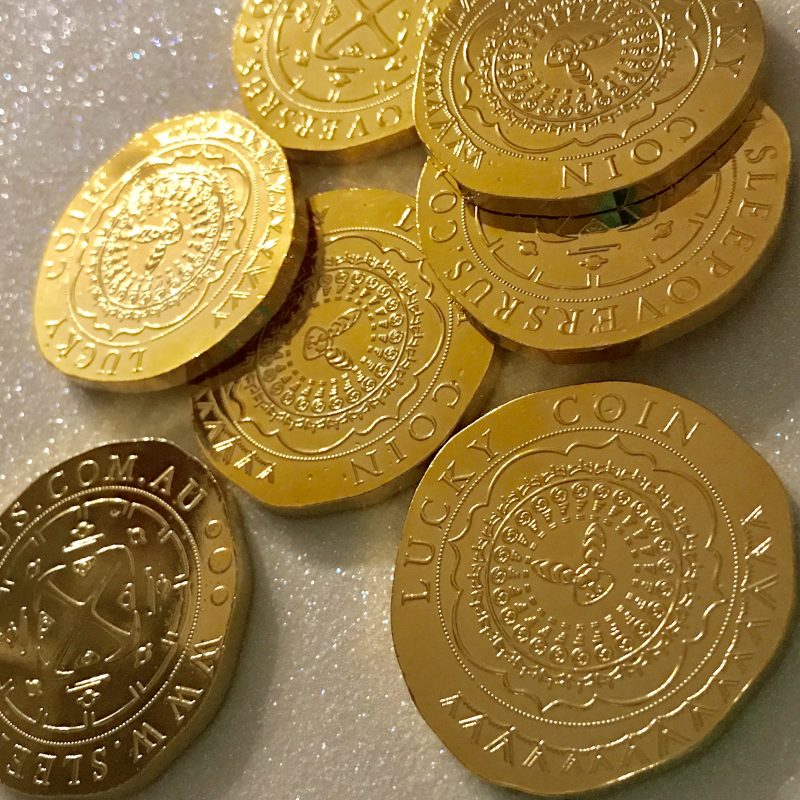 Arm the kids with their own mini-torches and send them on a treasure hunt. Play this inside with the lights off, or out in the garden after dark. Hide gold coins or glow sticks and see who can collect the most. Alternatively, give the girls a list of objects to find, such as a large leaf, clothes peg, smooth stone, etc, and award prizes for the best collection found.
If you want to take your treasure hunt to the next level, the SleepoversRus Torchlight Treasure Hunt is full of activities and challenges which will keep the kids entertained for about an hour. Setting up your treasure hunt is super-duper easy with our Torchlight Treasure Hunt package, which you can add on to your SleepoversRus booking.
Minute to win it games
Minute to win it is where you have one minute to perform some zany challenge – such as seeing how many pieces of cotton wool you can pick up with a dab of Vaseline on your nose. It's lots of fun, with almost endless game options, and perfect for playing indoors. Find game ideas on our Inspiration page.
Find more fun activity ideas in our old-school favourite games blog.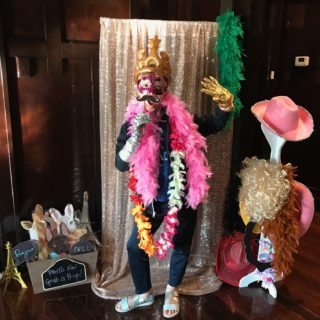 Photo Booth
Record all the fun with a DIY photo booth. Create a backdrop by hanging cloth, streamers, or a curtain of balloons against a wall, then put out a tray of fun props for the girls to use. You can buy hold-up printed props from most party stores, and add costume pieces such as hats, glasses, and feather boas.
Hair station
Set up a mirror, table, and chairs, and let the girls style each other's hair. As well as hair brushes, clips, and ties, you can also include clip-in colored tails, feathers, and flowers for added fun. You can even award prizes for the most amazing hair-do.
Make a sleep mask
Let the girls have some crafty fun making a mask they can use during the sleepover, then take it home the next day. Make no-sew masks using felt and craft glue. Start by googling 'sleep mask pattern' and either pre-cut the shapes or allow the girls to do it themselves. You can also pre-attach elastic or get them to do that too. Then provide lots of fun fabric offcuts, sequins, stickers and fabric paints, and leave the girls to it. At a SleepoversRus slumber party, every child receives a complimentary sleep mask and dental kit.
Jewelry making
Another fun activity is jewelry making, and projects can range from the very simple to more complex. Your local craft or toy store may stock ready-to-go kits, but it's easy enough to provide your own bracelet or necklace making supplies, using plastic or elastic beading cord and an assortment of funky beads and charms.
Dream catcher
Dream catchers are also easy to make and can be hung above the girls' heads as they sleep, to inspire sweet dreams, and capture bad dreams. You'll find all your supplies at a craft store, and there are plenty of tutorials on the internet.
Save yourself time by adding our DIY Dreamcatcher kit to your SleepoversRus booking. It comes complete with all necessary supplies plus easy-to-follow instructions.
Slumber Time Tricks
Aromatherapy
Add a little fragrance to the air and help the girls nod off to sleep with some soothing essential oils. Lavender is a great one for calming. Use a plug-in vaporizer or add a few drops to a handkerchief and place it next to the bed, for no-mess aromatherapy.
Nod-off music
You can further aid calming down with some beautiful night music with a yoga or relaxation CD, a recorded storybook, or tune in to a chill-out station on digital radio. At SleepoversRus slumber parties, we provide a 'Magical Sleepover' audio file recorded by Gai O'Dwyer. When the children are settled in their tents, just press play… and don't be surprised if the children are asleep before the end of the story!
Cuddly pets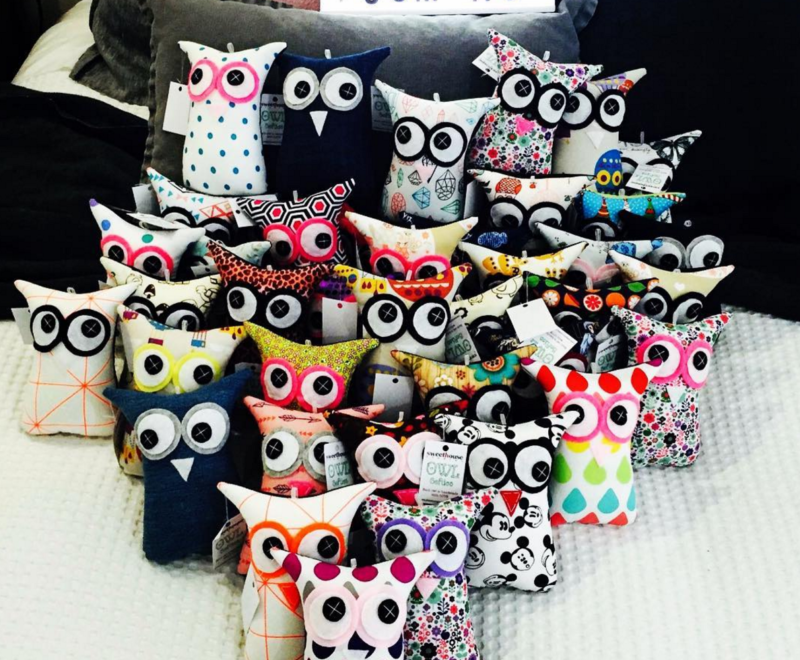 Soft toy animals make great party favors and also provide something comforting for the kids to sleep with. Pop a selection in a basket and let each child choose their pet. You can even get the girls to make mini beds for their new pets out of cardboard boxes, pillow stuffing, and fabric offcuts.
Check out these cute cuddly owls and puppies, available for adoption at your SleepoversRus party. So, there are different "Ideas For Girls Slumber party" are presented above, you can try them, and if you like this post, please share with others. Thanks!