It's no surprise that unicorn parties are all the rage. The unicorn theme is magical, whimsical and oh-so-pretty. Here are 10 unicorn party ideas that will turn your party into a unicorn lover's delight. Add them to our Unicorn Wonderland premium sleepover setup to make a truly memorable unicorn slumber party.
Rainbow Balloon Garland
Can you catch a glimpse of the unicorn under the rainbow? Maybe so! Decorate your room with a beautiful garland of pastel coloured balloons, in all shades of the rainbow. Balloon garlands are on-trend and make your room look instantly magical.
Rainbow Party Ware
Continue the rainbow colour palette on to your dining table, with a mix of pastel-coloured plates, cutlery, cups and serviettes. If you're creating place settings, mis-match the crockery so each set includes a rainbow of colours.
Rainbow Dipped Strawberries
Find the juiciest strawberries you can, dip them in melted white chocolate, then roll in rainbow sprinkles. Place them on a tray lined with baking paper and refrigerate to set. Delicious and pretty!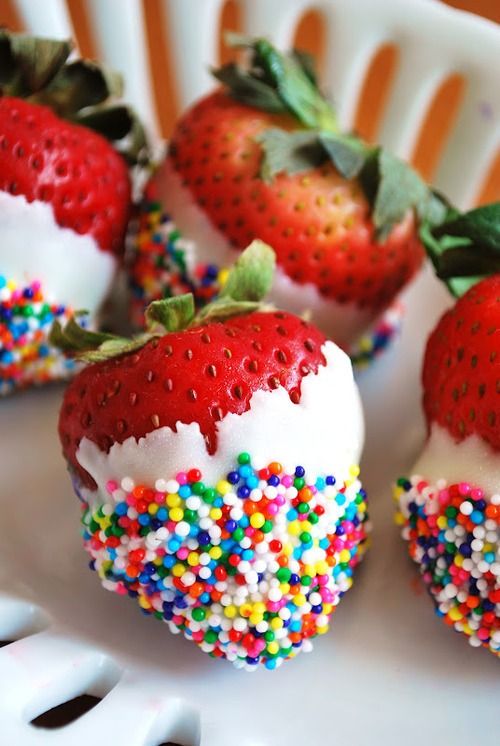 Unicorn Poop Rainbow Popcorn Mix
Make up a bowl of popcorn mixed with colourful candy-covered chocolate 'unicorn poop' for a fun snack that's perfect to munch on while watching a movie.
Spread your popcorn on a tray lined with baking paper. Drizzle white melted chocolate on top, and sprinkle with rainbow sprinkles and colourful candy-coated chocolates. Allow to dry before serving in a bowl. Check out SleepoversRus Melbourne East's version of unicorn poop!
Unicorn Cake
With rainbow layers on the inside, a sleepy unicorn face on the outside and a horn on top, the unicorn cake is a modern-day classic. If you're a novice baker, this may be one cake that's best left to the professionals. DIY lovers can also try a straight rainbow layer cake – there are plenty of tutorials on the web for you to follow.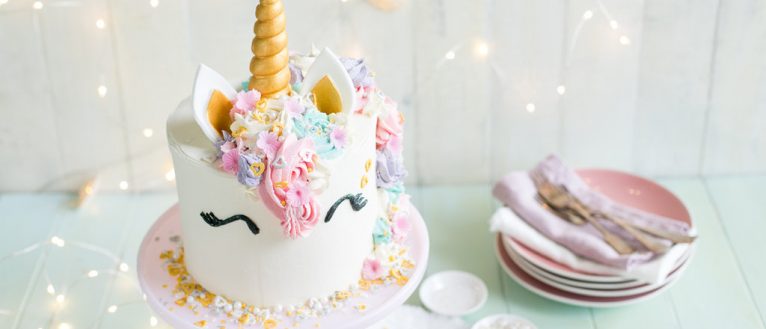 Unicorn Mask Colouring Activity
Print off these super-cute printable unicorn masks, add elastic, and let the girls decorate them with pencils, glitter, felt flowers and stick-on-gems. Now get the girls to don their masks and line everyone up under your rainbow balloon garland for the perfect party photo.
Unicorn Headpieces
Or for something a little more special, add these absolutely stunning unicorn headpieces to your SleepoversRus party package. The girls will love to wear them during the party, and they double as a party favour to take home. These headbands are handmade by EvaBelleTutu's founder, Sue Haidacher. These headbands and many other gorgeous creations by Sue can be viewed on her Instagram account – evabelletutu_1.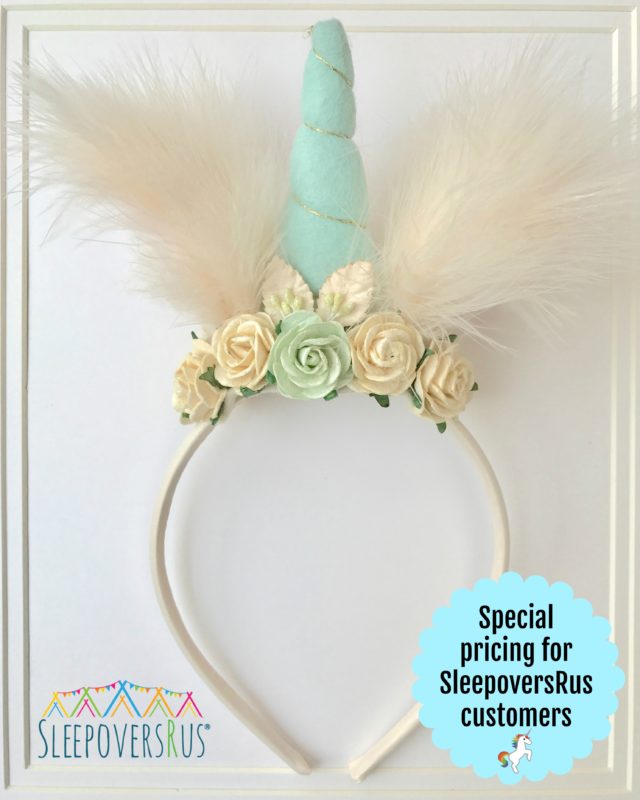 DIY Unicorn Dreamcatcher
Another thing the girls can make is a unicorn dreamcatcher. Start with making a standard dreamcatcher (our DIY dreamcatcher kits make this easy, with all your supplies provided). Then cut out some horn shapes from glittery cardstock to glue on top, along with felt flower shapes to cover the base of the horn. So sweet!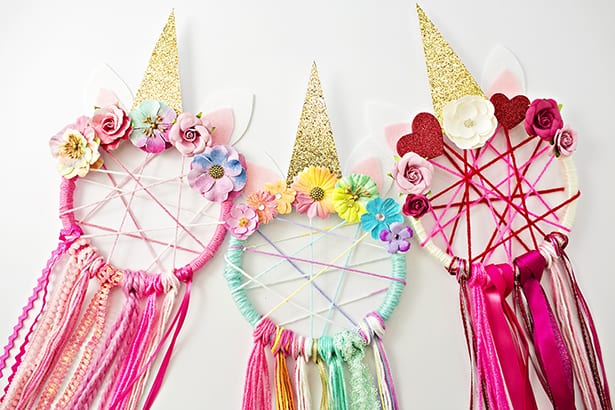 Unicorn Sleep Mask
A final craft option is making unicorn sleep masks. You can download a template here. Cut your pieces out from felt for a sturdy mask that doesn't require sewing. Make your masks at the start of your slumber party, so the glue has time to dry before it's time to don them for bedtime.
Pin The Horn On The Unicorn
Update the classic 'Pin The Tail' game to suit your unicorn slumber party. You can even use a unicorn sleep mask as the blindfold. Draw your own unicorn poster and create unicorn horns with glittered cardstock, or there are plenty of ready-made game kits now available in party shops, Kmart or online.
Unicorn Poop Party Favours
Fill a cellophane bag with candy-coated chocolates and staple a 'Unicorn Poop' label on top for the easiest and yummiest party favour around. You'll be able to find lots of printable labels on Etsy or Pinterest that make perfect bag toppers. We also love the cones and cups pictured below! So, I hope you like my post about "Unicorn party ideas", you can share it with others, Thanks!