Guest blog by Alicia Lee Long
I vividly recall the birthday parties from my childhood and, upon arrival, the tables were not only laden with bottles of red and orange Fanta but there was also an astronomical abundance of plastic – plates, cutlery and table-cloth. Never mind the glorious and giant piñata in the centre of the room showering the kids with lollies in plastic wrappers! Chips of all kinds and coloured popcorn. Oh, Birthday Party was a glamorous time, alright.
Despite my very colourful upbringing, I went on to cultivate a deep interest in all things nature-based and ecological. But none of my choices would prepare me for the first eco kids' party that I was to attend.
We were to attend a 6-year-old's pool party and, as I showed up with a giant plastic toy for a gift, wrapped in coloured gift paper, I was met with browns and beiges as décor because the table had been covered in butcher's paper, recycled serviettes, wooden cutlery and cardboard bowls! My friend Camille was so proud of her vegan and gluten-free cake! I was blown away!
There I was, standing in awe of the great lengths that my dear friend had gone to in order to honour both her child and the needs of the planet.
Did the kids care that there was no junk food or that there were no colours at this particular party? You bet they didn't – all they were fond of was bomb-diving into the swimming pool for the entire duration of the party. 'What a fantastic idea!' I thought to myself; to have one big, yet so simple, entertainment for the children that didn't cost an arm and, by golly, didn't shred the environment to pieces either.
Just recently I was invited to an 8 year old's birthday party. My beautiful friend Haley is a powerhouse for all things eco-friendly. She has managed an organic fruit and vegetable co-op in the past and happily enjoys educating friends along the way about all kinds of ways to reuse, recycle and reduce.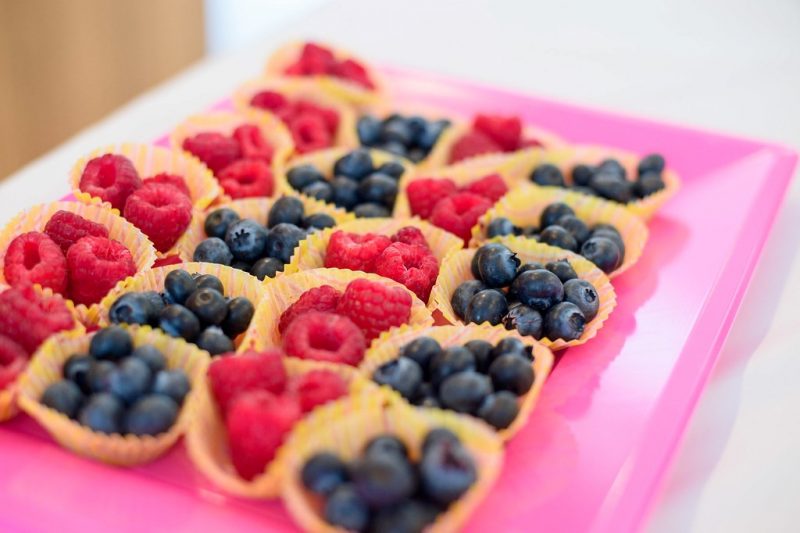 Heading to her child's birthday party, I was honestly expecting browns and beiges upon arrival but my eyes received the visual feast of a lifetime! The table was loaded with cut up fruit and vegetables in the shape of stars, caterpillars and dolphins! The party decorations were arts and crafts that her children had made and the main attraction was simply a photo-board of the birthday child's life journey thus far.
The entertainment? Not a jumping castle, no coloured ponies and no face painting. It was the simplicity of – yep – a swimming pool. Add a trampoline, totem tennis set and bicycles – all things that were already owned and were not going to create disruption to any environment or any animals' habitat at all!
Not only was the party itself an amazing testament to what looking after the planet can really look like, but the gifts at the end of the party was what really brought it home for me. To be honest, despite my small efforts, I had yet to ever gift a child that honoured the values of eco-consciousness that my friend Haley held so deeply. My eco journey has been a slow one. I had tried my best and had finally settled on a board game because it was mostly made of cardboard, right? It wouldn't hurt the environment, would it?
Well, little did I realise just what amazing treasures others would gift to the birthday child! We had re-used t-shirts sewed into bags, gifts wrapped in scarves and sarongs instead of coloured wrapping paper and cards that were hand-made all the way. I was frozen in admiration of the creativity and tenacity of these wonderful people!
I went home with a heart fully satisfied in that I could take some of the lessons learned into my own child's birthday parties. Next time my little girl requested a pool party, I didn't think of it as 'boring' and the next time she asked for sugary, packaged treats for her party, I was only too happy to provide a much smaller portion of these and got creative with fruit instead!
If you would like to host an eco-conscious party for your child that will be both fun and entertaining for all guests, here are the pointers I have mentioned for ease of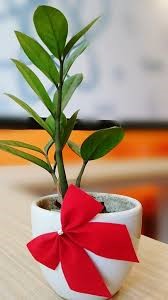 access:
When purchasing for your party, consider using wooden or paper/cardboard-based products
Butcher's paper is always a fun option in place of a plastic table-cloth – buckets of coloured textas can go a long way!
Consider a few afternoons of arts and crafts with your child, leading up to their birthday party, creating invitations, party favours and more
Instead of party bags, how about little pot plants for each attendee?
Get creative with fruit and vegetables for the party table – you can always search online for some fantastic ideas
Use scarves and sarongs for wrapping gifts (or decorate old shoe boxes!)
Now you get to feel wonderful about providing your child with a great party and, looking after the environment, what more could you ask for?
If you are looking for more Ideas, Kindly visit our Home Page.
Alicia Lee Long is a Copywriter at Words By Alicia and has assisted over 80 clients to translate what is in their heads onto paper! Alicia believes in living life with freedom and confidence and she inspires her clients to continue to do so. Wife, mum and pet-mum, Alicia enjoys bushwalks, singing and playing her guitar. You can find her at www.wordsbyalicia.com and www.facebook.com/LUCIDCopywriting