Winter birthdays can be a bit of a challenge to plan for, especially if your preference is to have a party at home. How do you keep all the kids entertained and out of mischief when it's too cold to run around outside? Fear not, we have lots of winter birthday party ideas to make your indoor party a success.
Make It Cosy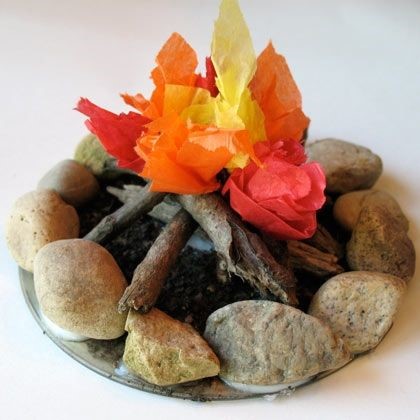 What's one thing we all love about winter? Snuggling up inside! Give your birthday party a super cosy feel that makes everyone feel warm and welcome. Create a comfy nook in your loungeroom with cushions, blankets and a hideaway tent or individual teepees. Sleepovers R Us can provide you with a gorgeous teepee setup to create the perfect cosy space.
Now, how about an indoor campfire? A fake one, of course! On top of a mat, place cleaned-off stones and sticks, then add fake flames made out of crumpled tissue paper or cellophane. To make your fire glow, hide a few battery-powered tealights in amongst the paper. Spread a ring of cushions around your fake fire, and you have the perfect place for the children to sit and tell tall tales.
If you're having a sleepover, you can also provide your guests with snuggly covered water bottles or heated wheat bags. You may be able to find them in funky designs, and they can double as take-home party favours. Be sure to read the instructions for safe use and don't make them too hot to hold.
Winter Decorations
Add a little bit of winter magic to your home with a smattering of snow and sparkles. Blue, white and silver are the colours of choice, and using Christmas supplies will help make decorating a breeze. A white Christmas tree, silvery tinsel, crystal baubles and snowflake decals will all add to the wintery atmosphere.
Take a look at Sleepovers R Us' beautiful 'Nordic Wonderland premium party setup, which will transform your lounge room into a wonderful winter-scape in an instant. 
Mmm…Hot Chocolate!
Is there anything more delightful than wrapping your hands around a mug of hot chocolate? Kids will love having a DIY Hot Chocolate bar at their winter birthday party. A kitchen or dining room is the perfect location for a hot chocolate station, where a little bit of spillage won't be an issue.
Lay out toppings such as shaved chocolate flakes or sprinkles, a variety of marshmallows and crushed candy canes. You can also supply various hot chocolate flavours for the kids to choose from. Once an adult has poured the drinks and made sure they're a safe temperature, have the kids add their toppings. Don't forget to have a milk alternative on hand for any children with dairy intolerances.
Get Moving
Pop on some music and get dancing, for the perfect way to warm up inside. Hire in a dance instructor or mobile disco party, or create your own disco vibe with drawn curtains, a hired strobe light and plenty of glow sticks.
Alternatively, limbo, musical chairs and musical statues will also get the kids moving and having fun.
Time To Quieten Down
Now the kids have expended their energy it's time to quieten down; and art or craft activities are perfect for this. Try jewellery making, decorating photo frames or treasure boxes, or perhaps making dreamcatchers. Lay out all the supplies for one or two activities, provide a sample, and then let the children express their own creativity.
Add Dreamcatcher Kits to any Sleepovers R Us booking, with all supplies and instructions included.
So there you have it – lots of winter birthday party ideas that will keep the kids happily entertained without having to set foot outside in the cold.