Do you have a kid's birthday that falls right around Christmas time? Or has your family Christmas celebration lost its sparkle and you need to brighten things up? Then it's time to start some new Christmas traditions! The kids will absolutely love these Christmas party ideas … and no doubt the adults will too.
Christmas Sleepover
The night before Christmas is always exciting, but even more so if you add teepees. Even if you live in the southern hemisphere like we do, nothing says Christmas more than a winter wonderland theme, with silver, blue, and snowflakes too. Take inspiration from our adorable Nordic Wonderland premium party setup (available across various locations in Melbourne, Brisbane, and the Gold Coast). Let the kids sleep in teepees in their bedroom on Christmas eve, or for a December birthday party, host a Christmas sleepover. Don't forget to string tinsel and starry lights between the teepee tops, and leave cookies out for Santa!
DIY Advent Calendar
Make your own advent calendar, to count down the days to Christmas or your child's December birthday – this is a great way of making their birthday feel a bit more special, and not lost in the lead-up to Christmas. You could:
Build a tower of tins or boxes, or line them up along a mantelpiece, with each one containing a special treat. If you have a crafty kid, they may like to decorate the boxes for you.
Hang paper bags or small hessian sacks on a length of tinsel.
Stick little Christmas cards onto a poster, with a coin or lolly stuck inside, or write a special treat in each one (eg: bubble bath, family movie night, fish & chip dinner).
Christmas Party Games
At a certain point in time, as the kids start growing up and spend less time playing with their new toys, Christmas day can become a little less fun. That's when it's time to raise the flagging Christmas spirits with some Christmas party games. Best results come from including the adults and making them ultra-silly. Here are some fun ideas you can start with.
Christmas Scavenger Hunt
Hide Christmas ornaments or figurines around the house, ring a bell, and see who can find the most within a set time limit. You can have a prize for the winner, and make it extra fun by teaming up adults vs kids.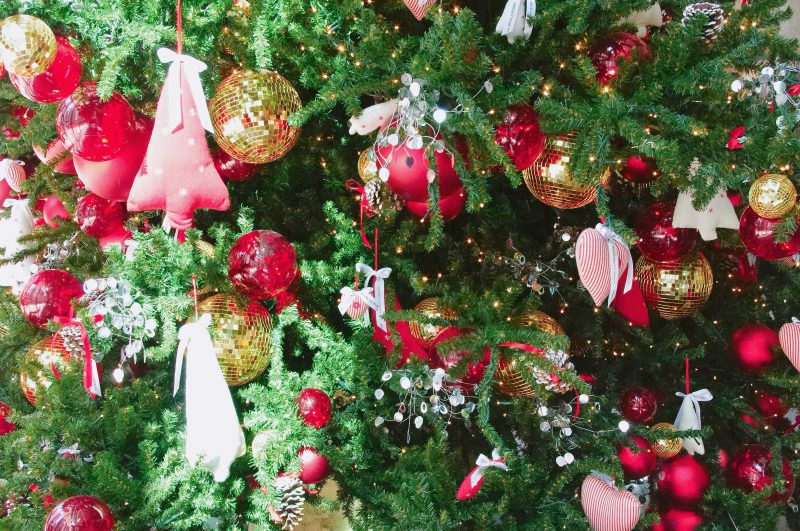 Potato Race
Did you know that Santa gives the naughty kids potatoes for Christmas? Place the family in teams, give each member a potato, and see which team can fill a bucket with all their potatoes first…by walking with the potatoes between their knees and dropping them in.
Marshmallow Munch
Spread mini marshmallows on a plate, give the kids a pair of chopsticks or tweezers, and see how many mini marshmallows each person can pick up and eat within a minute. Don't forget to keep count!
Snowball Shake
Empty out several tissue boxes, cut two holes in the bottom, and thread through a long ribbon or stocking leg. This gets tied around each player's waist, with the tissue box resting on their bottom and the box opening facing out. Fill each box with the same number of 'snowballs' (white ping pong balls), blow a whistle, and get each player to shake their bottom until all the snowballs have fallen out. Whoever empties their box first is the winner.