Teepee parties are perfect for kids sleepovers and slumber parties. Here's why kids love teepee parties, and why they work so well for the parents too.
1. Kids love slumber parties!
Slumber and teepee parties go hand-in-hand, and there is something magical for children about attending a sleepover. Dr Erikson of Super Nanny says, 'Sleepovers and slumber parties are big events for children – a time to feel grown-up, to enjoy a special closeness with friends, to tell silly jokes or scary stories, to laugh until they cry.'
Attending a child's first sleepover is a rite of passage, marking a time when they become independent and confident enough to spend a night away from home. It's a special time for them indeed.
2. Teepees look fabulous
Kids get so excited when they walk into a room full of teepees. With colorful tents, fairy lights, and lovely themed touches, it's like all your child's imaginings have been brought to life in your lounge room. And it's not just the kids that are going to be gasping in delight – hiring a teepee party setup is just the easiest way to transform your home into a wonderful party space without any more decorating effort required from you.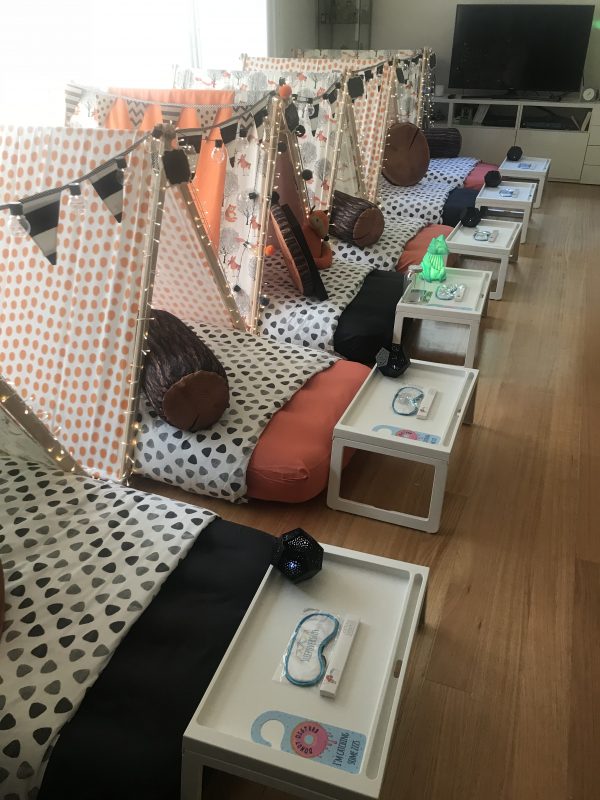 3. Teepees are fun to play in
Teepees offer a great opportunity for unstructured play. You can hide in them, tell secrets, play a card game, make shadow puppets, or snuggle down in a doona to watch movies from them. Encourage exploration by hiding fun little surprises inside each tent.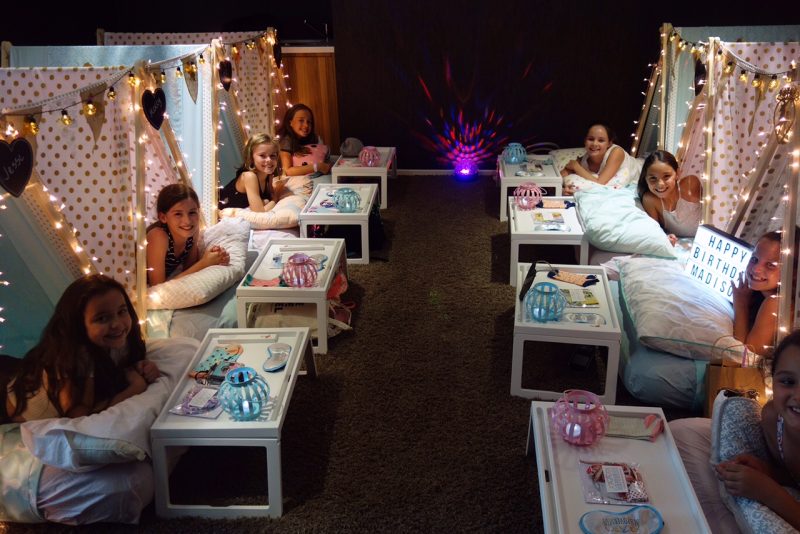 4. Teepees offer a safe space
All that excitement can get a little overwhelming for some party guests, and teepees offer them a perfect place to retreat while still remaining at the party. Having a comfy, private space to take a breather can be just what's needed to keep an anxious or over-stimulated child from wanting to leave.
5. Teepees Parties allow the children to sleep
The kids might want to stay up all night, but they will eventually need to sleep, and teepees are the perfect place for it. Individual tents help block out noise and light so that tired little cherubs can nod off – meaning a happier night for you all.